We recently ran a poll in our Facebook Group asking fellow Uber and Lyft drivers to vote for the item/s they absolutely need in their car as a rideshare driver. These are accessories that simply make life so much easier when you're behind the wheel making that money.
So without further adieu, we list the answers Family Feud style. Top 10 Answers are on the board!

10. Baby Wipes (3 Votes)
For those passengers and their adorable babies, right? Wrong (most mamas are already packin')! Most adults do not necessarily admit it, but we love baby wipes. They are extremely useful in sticky situations. Dash needs a quick cleaning? Baby Wipes. Hands messy after chowing down on some lunch from the Taco Bell drive-thru? Baby Wipes. Napkins on steroids!
9. Hand Sanitizer (3 Votes)
When you're out in public, your hands are frequently touching things that hundreds of thousands of other people have gotten their grubby hands on. Think shopping carts, door knobs, money… the list goes on.
Just like baby wipes, hand sanitizer is a clutch item to carry in the car. For yourself and passengers alike.
8. Gum/Mints (4 Votes)
Sure, it's not necessary, but you'd be surprised how the simple gesture of offering gum or mints to your passengers can go a long way. It starts the ride off in a positive manner and can be an ice breaker for some small talk.
"I offered them some Big Red and they gave me a two-star rating for the ride" said no one ever.
7. First Aid Kit (4 Votes)
If this list was for 'Things you need, but hope you never have to use", a first aid kit would easily be at #1.
Amazon has a good one for under $10.
Just keep one in your glove department for goodness sake.
6. Water (4 Votes)
Good 'ole H20. Certainly not required, but another nice gesture similar to gum/mints. This is probably something you don't need to carry on a regular basis (unless you want to), but consider doing so for when you're picking up folks at events that are outside in the hot hot heat.
Oh and just think of the large tip you'll receive if you ever pick up a passenger with the same appreciation for water as The Waterboy.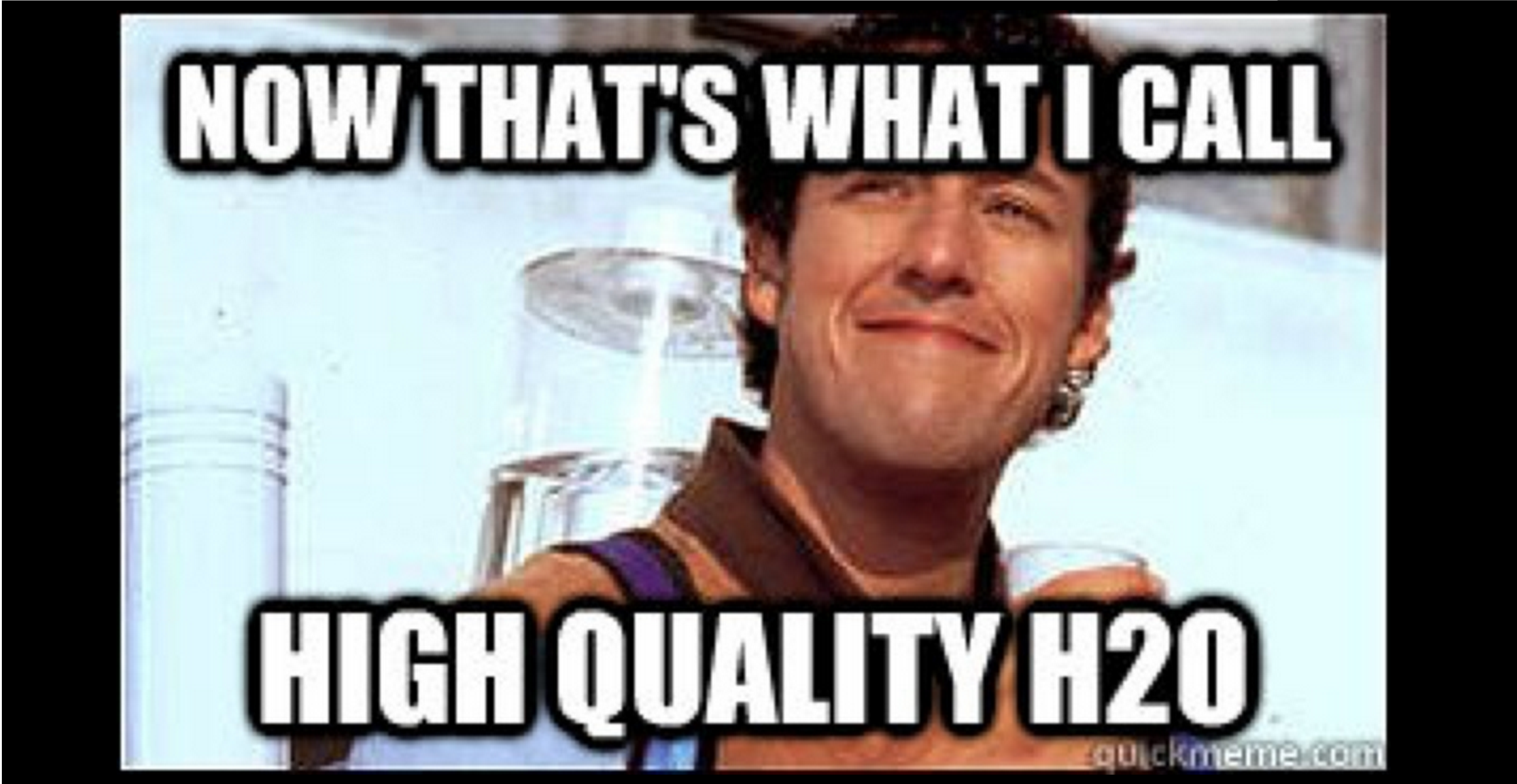 5. Vomit Bag (5 Votes)
For those of you who are brave enough to take on those 2AM pings, this one is for you. Vomit bags, don't head to a pick-up at the bar without it.
Do I really need to post some photos that seem to be on every driving market's Facebook group feed the morning after? I won't. I don't want to see that stuff.
Amazon comes through for us all again. A pack of 15 (more than you will hopefully ever need) for less than $10.
4. Dash Cam (11 Votes)
With as advanced and affordable as these have become, there really is no excuse for us to all have a dual front & back dash-cam. It's gives some serious peace of mind, ladies and gents.
That jerk that cut you off on 1st and main, who rammed into the front right side of your vehicle (causing some slight, yet VERY noticeable paint damage) and is claiming YOU are at fault will be surprised to find out you recorded the entire accident. It'll be their butts the insurance company dings, not yours.
Oh yeah, don't forget you are a rideshare driver, driving around COMPLETE STRANGERS for a full or part-time living.
Let's be better safe than sorry here, folks.
3. Air Freshener (13 Votes)
Shocker, people like things that smell good. This includes the inside of your car. If you pick up a passenger and their first impression of your service is the stench of yesterday's chinese food left-overs you left in the car overnight, be prepared for a 3-4 star rating.
There's always the off chance, your PAX is running on an empty stomach and asks if they can perhaps quench their hunger with some 18 hour old Kung Pao Chicken. Doubt it, though.
Pack up on some subtle, yet noticeably fresh air purifying air fresheners. You have quite a few choices, but you really can't go wrong with Febreze, Little Trees or THIS best selling air freshener on Amazon.
2. Phone Mount (29 Votes)
Most will agree, in 2019 most of us have a smart phone and it is convenient to be able to mount your phone while you are driving.
Some mounts are now even capable of doing what our #1 item is able to do.



1. Phone Charger (42 Votes)
To absolutely no one's surprise, a mobile phone car charger takes the top spot. Our reliance on our smart phones is at an all time high, especially for us drivers who need our driving apps on at all times.
Not all car chargers are made equal, however. Some charge much slower than others and if you have a relatively newer phone (and an older car charger), you're likely to be charging 70% slower than fellow drivers with better tech.
Also, if you purchased a cheap, generic one from a gas station, careful! The health and long term lifespan of your phone could be at risk.
Consider one of these highly rated car chargers with Qualcomm's Quick Charge 3.0 technology. QC3.0 charges your phone up to 4x faster than a standard charger, all while preserving the health of your phone's battery. Fast, smart charging.
Your passengers will seriously love you for taking their phone from 5% to 80% in just a 35 minute ride.
Top Rated 2019 Car Phone Chargers
There you have it…
Solid list here folks. We do cool things like this on our Facebook group all the time, so please feel free to join in on the fun and connect with your fellow drivers.
Thanks for playing and happy driving!
Agree with the collective voice of your fellow drivers? What are your must-have items to be in your car at all times? Share your thoughts and comment below!
*UBER Driver Things is in no way affiliated with the game show Family Feud.